Che olio! is the label with which we sell the extra virgin product with olives "in conversion to organic". They are the last olive groves available for rent, in many cases abandoned for years, grown organically like all the others, but the oil obtained from those olives can be sold with the organic certification only after three years. It is a marginal production because almost all of our land is now organic.
To the taste
It is a balanced and pleasant oil, with a medium fruity, green color, hints of almond and artichoke and a pleasant note of bitter and spicy.
At the sight
Even Che Olio! it is made from a set of cultivars (the most common ones in our area, starting from the Raggia) and therefore has a nice light green color.
In the kitchen
It is a very versatile oil. A raw is used on salads, cooked vegetables and soups, but also on grilled meat or fish. The dosage is very important: all our oils have a high polyphenol content and therefore should be used without excess.
How to conserve
It should be kept in a dry place at a temperature not exceeding 18/20 degrees. Once the package is opened (can or bag in box) it is advisable to transfer the oil into smaller containers so that contact with oxygen is as little as possible. It should be protected from light, air and heat. The oil absorbs odors so it is better to use the oil and always close the bottle or can. It is important to know that the deadline (18 months from bottling) is only indicative. After that data the oil does not become harmful and therefore can be used without any risk for the health. However, it loses the intensity and fragrance of aromas and flavors.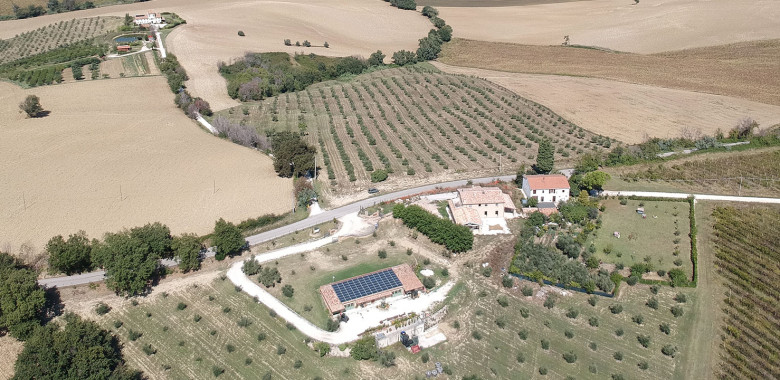 Our oil mill
In San Marcello, in the center of the olive grove, the company oil mill was built, a structure of almost 300 square meters. In addition to the oil mill (the room where the oil is extracted)…