Leccino Monovarietal
Leccino is a very balanced oil between bitter, spicy, sweet and fruity, with slight hints of almond.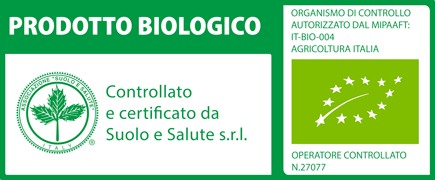 Leccino is among the most popular varieties in Italy. It is a plant native to Tuscany where there is the greatest number of plants. It has spread rapidly throughout the peninsula for its characteristics: ease of adaptation to different terrains, good resistance to cold and olive tree diseases, including the feared Xilella which is destroying the centuries-old olive groves of Salento. It has an early ripening and guarantees a good and constant production.
To the taste
It is characterized as a very balanced oil between bitter, spicy, sweet and fruity, with slight hints of almond. It is a delicate oil with low acidity. It is excellent as a single variety, but it is also used in blends to soften and balance other cultivars with too strong hints.
At the sight
It has a golden yellow color with greenish reflections. Generally it has a medium-low polyphenol content so the bitter and spicy notes are not very marked.
In the kitchen
Being a fresh, delicate and balanced oil, it is ideal for both raw and cooking consumption. It is suitable for delicate dishes such as fish and white meats. It also goes well with tomatoes, bruschetta and grilled vegetables. It is ideal for feeding children.
How to conserve
The rule applies to any type of cultivar: it must be stored in a dry place at a temperature not exceeding 18/20 degrees. Once the package has been opened (can or bag in box) it is advisable to transfer the oil into smaller containers so that it is as little as possible in contact with oxygen. It must be protected from light (do not use transparent bottles), from air and heat. The oil absorbs odors so it is better not to use oil cruets and always close the bottle or can. It is important to know that the deadline (18 months from bottling) is only indicative. After this date, the oil does not become harmful and therefore can be used without any risk to health. However, it loses the intensity and fragrance of aromas and flavors.
Prizes and Awards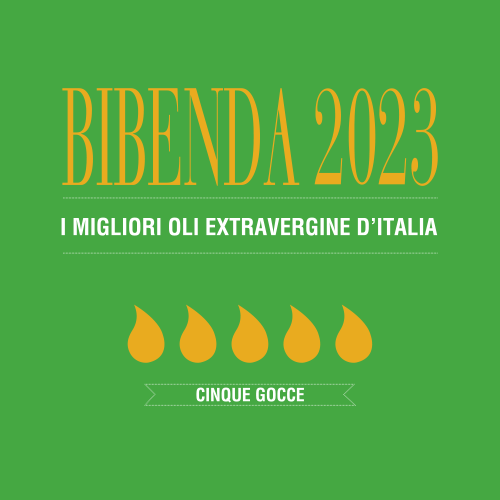 2023 Bibeda Cinque Gocce
Bibenda 2023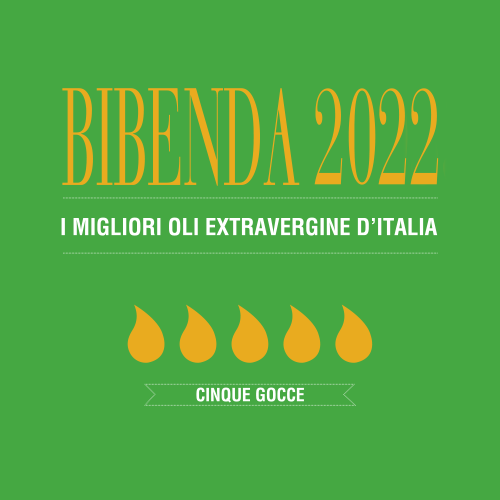 2022 Bibenda Cinque Gocce
Bibenda 2022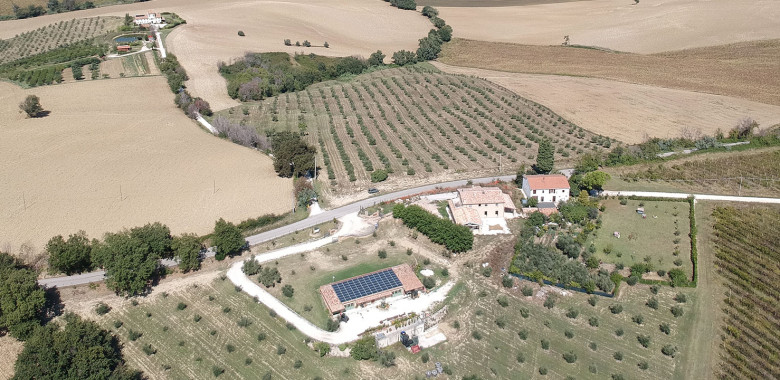 Our oil mill
In San Marcello, in the center of the olive grove, the company oil mill was built, a structure of almost 300 square meters. In addition to the oil mill (the room where the oil is extracted)…