Monovarietal Leccio del Corno
"Leccio del Corno" is a variety of Tuscan origin widespread in Central / Northern Italy.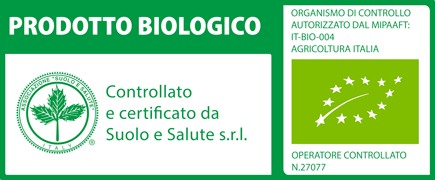 "Leccio del Corno" is a variety of Tuscan origin widespread in Central / Northern Italy. It was identified in 1929 in San Casciano, in the Val di Pesa (Province of Florence), by prof. Morettini in the Corno farm from which it takes its name. It is an average vigorous plant, late ripening, moderate production, very resistant to low temperatures, drought and attacks from the fly and peacock eye. It is a variety that needs the pollinator (Pendolino, Frantoio and Piangente); the fruits grow in clusters and have a late ripening.
To the taste
From the "Leccio del Corno" olives you get an oil of a beautiful intense green color, very marked flavors and aromas, with strong notes of bitter and spicy. In the mouth there are hints of bitter almond, artichoke, medicinal herbs such as thyme and borage, strong sensations of unripe olive, with a strong fruity finish. It is an oil with a high content of polyphenols and tocopherols.
At the sight
The oil of "Leccio del Corno", cold extracted, after few hours from the harvest, in a continuous cycle and with knife pressing, is clear, medium fluidity and with a well-marked intense green color. It is a very rustic cultivar, strongly re-evaluated in recent years not only for its excellent agronomic characteristics, but also and above all for the strong characterization of the oil that is obtained from its olives.
In the kitchen
In the kitchen, due to its particular aromatic characteristics, it is suitable for use raw on a steak, in pinzimonio with seasonal vegetables (thistles, radishes, fennel, carrots and artichokes) and in bruschetta. The olfactory sensations of medicinal herbs such as thyme and borage make it precious for enhancing tasty and spicy dishes, but also on grilled red meats. As a taste, we recommend using it with toasted or even pure bread, directly on a spoonful of boiled legumes.
How to conserve
The rule applies to any type of cultivar: it must be stored in a dry place at a temperature not exceeding 18/20 degrees. Once the package has been opened (can or bag in box) it is advisable to transfer the oil into smaller containers so that it is as little as possible in contact with oxygen. It must be protected from light (do not use transparent bottles), from air and heat. The oil absorbs odors so it is better not to use oil cruets and always close the bottle or can. It is important to know that the deadline (18 months from bottling) is only indicative. After this date, the oil does not become harmful and therefore can be used without any risk to health. However, it loses the intensity and fragrance of aromas and flavors.
Prizes and Awards
2020 Gold Medal
Athena International Olive Oil Competition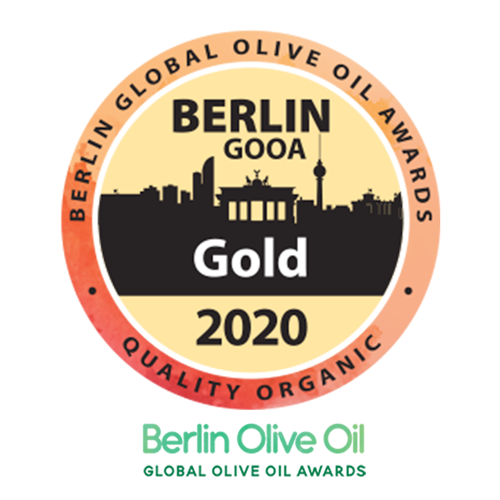 2020 Gold Medal
Berlin Global Olive Oil Awards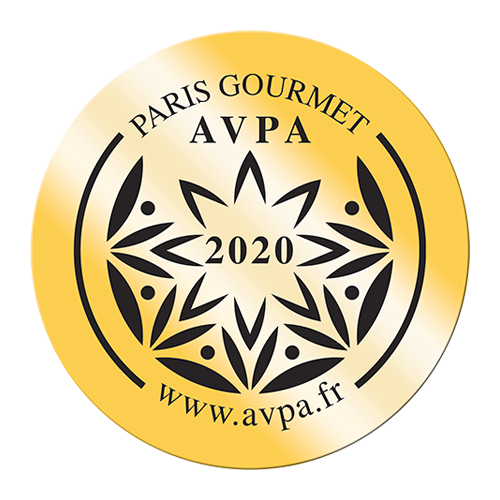 2020 Gold Medal
Concours International "Les Huiles du Monde" Paris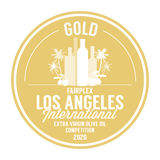 2020 Gold Medal
Los Angeles International Fairplex Extra Virgin Olive Oil Competition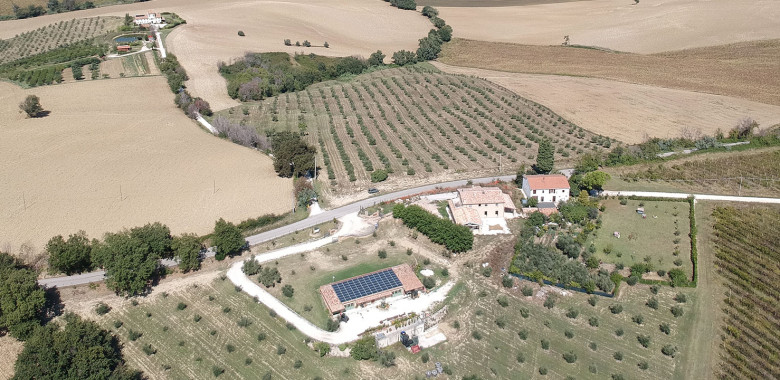 Our oil mill
In San Marcello, in the center of the olive grove, the company oil mill was built, a structure of almost 300 square meters. In addition to the oil mill (the room where the oil is extracted)…